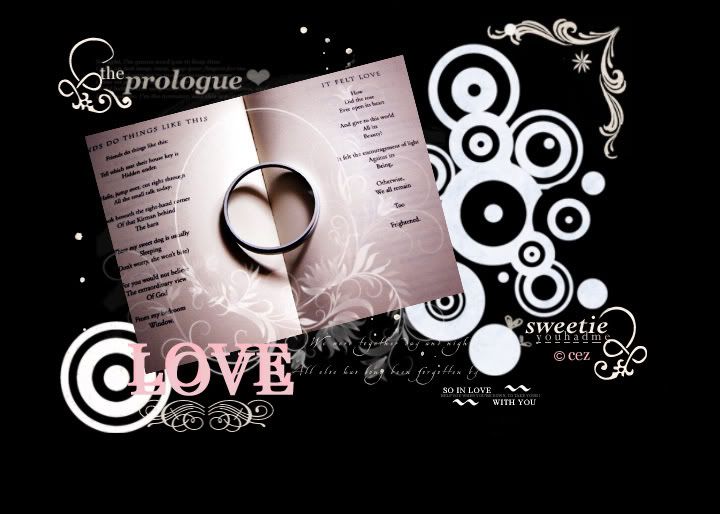 Monday, November 3, 2008
people keep on talkin bout how he wud actually like me,
and that he's really into me,
well thanks mates,
u guys made me fall for him && get hurt again!
It was my instincts that i shud listen to,
not others,
now when i fall,
no one is here to make me stand back up again..
I noe I existed nowhere in his eye now,
Maybe i have no best reason why i'm statin all these,
but as a girl,
i'm quite a sensitive one,
My feelings which i consider the easily-hurt.
He used to sent me comments;
No longer been that way.
I found out;
That in his top friends, ONLY 1 girl was in it.
pretty girl, innocent i believe.
but who wud actually simply put one&only girl,
until and unlesss the girl is reaall special for him?
when people keep on sayin that i was loved by him,
my feelings were reaall good,
and i felt special at once!
I thought i cud make a stand once fallen from this,
but i cant believe, my heart got struck again!
I dont care bout his answer now,
a yes or a no,
You're the reason why my life turned back this way, guy..
I hate you! ever..
6:10 PM

Pieces of Me,
One typical ordinary Libran who;
Enjoys life to its fullest,
Expects things to work out smoothly her way,
Has Spent life as a Shopa&Choca-holic.
Has no control over her bad-temper-ness,
May look arrogant on the outside but,
Very sensitive, soft and pretty inside xP
Is a full time pessimist,
Likes & wants attention from people around,
Others quoted as friendly pampered, Daddy's lil Girl,
Totally dependant..
My Summer Shopping List,
. Least of 2pairs of new shades,
. New Handbags&Purses,
. Bottles Of new Perfumes,
. Dresses,
. More Skinnies,
. Shoes, shoes, shoes,
. Accessories,
. Friends' Bday gifts,
. Brand-new TouchScreen Phone,
. Latest design of laptop,
. iPod,
. A cute boy's heart. <3
Best Friends For Life;

Sulaima


Jaie


Anum


Links

|Chicky|
|Lily|
|Anum|
|Najwa|
|Fyd|


Memoirs
September 2008
October 2008
November 2008
December 2008
January 2009
March 2009
May 2009
September 2010
Credits
Powered by: |x|
Designed by: |x|
Photohosting by: |x|
Brushes by: |x|
Image by: |x|

Let's Gossip!
The Beat of my Heart;