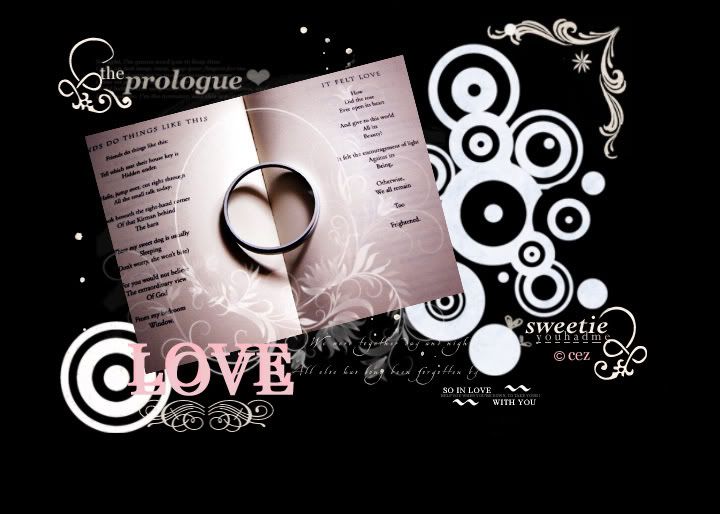 Thursday, January 1, 2009
Well my New year's 12'oclock was the most amazin hour i've been through all my life,
Wishing people Happy 2009, chitchatting with dearies [Sue, Anum, Haziq, Fyd(sorrry xP)]
I had a remarkable start of 09.

here's a story, an amazing, exciting and fun story happened last nyt;
there was only 3 mins left when clock had its 'tick tock tick tock' to the very first second of year09.
One0'my bestfriends decided to mark a terrific last moment of year08.
She put a full stop to-having-to-write-asong!
Which later i had it titled as Best friend.

so here's the UNCOMPLETE song since we had not much time,
but it was enjoyable! xD

It's 3 mins away to another day,
ohhh , it's another yeaaaar!
to share this lonesome times with oh-my dearr!
So say it out loud and let it ring,
cause we're alll a part of every single thing.

With the smartest friend,
sacrificing times for me,
ur the cutest brand, lalallaa
so how cud i resist, dear huney?
u never let me fall,
ur always there to make me have a stannnd,
that's the reason, sue,
ohh- why I love you.

we'll be best friends,
forever && always,
cuz ur like a candle light,
where i used it at night
when it gets too dark,
so i need to escape && the exit door in you..
u are the air,
providing every second of my life with O2,
ohhhh..
my life suffocates if i'm without u..

u told me ,
u love me,
with my giggle lightening up ur day..
very thoughtful and soft like a TEDDY bear.. yeaahh..
I Love u so much especially cause ur always there..
&& for the fact that u put a cherry on top when i have u cheered!

The future, the present and the past,
i'll make sure that you're my best friend til the last...
_______________________________________________________


This reminds me of anum and haziq about how much they love their friend,
which includes me in it,

so here i am,
the some part of the song up there,
goes to u tooo,
ur my friends,
my true friends.
&& i'll always lovee u til the end!

thanks for brighten up my life;


ANUM, HAZIQ, NABILA, FYD, AIDA, QEENA, SYA, NAJWA, IMAN, etc
SUE, JAIE, CELESTE, SABRINA, HINA, HURAIN, ZAINY, MEERA, etc
mwahxox!
7:43 AM

ohhhh!
btww, happy 16th annniversary mummmy & daddyy! =)
ILYSM no words can explain how much!
7:42 AM

Pieces of Me,
One typical ordinary Libran who;
Enjoys life to its fullest,
Expects things to work out smoothly her way,
Has Spent life as a Shopa&Choca-holic.
Has no control over her bad-temper-ness,
May look arrogant on the outside but,
Very sensitive, soft and pretty inside xP
Is a full time pessimist,
Likes & wants attention from people around,
Others quoted as friendly pampered, Daddy's lil Girl,
Totally dependant..
My Summer Shopping List,
. Least of 2pairs of new shades,
. New Handbags&Purses,
. Bottles Of new Perfumes,
. Dresses,
. More Skinnies,
. Shoes, shoes, shoes,
. Accessories,
. Friends' Bday gifts,
. Brand-new TouchScreen Phone,
. Latest design of laptop,
. iPod,
. A cute boy's heart. <3
Best Friends For Life;

Sulaima


Jaie


Anum


Links

|Chicky|
|Lily|
|Anum|
|Najwa|
|Fyd|


Memoirs
September 2008
October 2008
November 2008
December 2008
January 2009
March 2009
May 2009
September 2010
Credits
Powered by: |x|
Designed by: |x|
Photohosting by: |x|
Brushes by: |x|
Image by: |x|

Let's Gossip!
The Beat of my Heart;